Golden Drum Names Serviceplan Number 3 Network of the Year, Change Serviceplan takes 2nd Place in Agency of the Year, and WienNord Serviceplan takes 6th Place.
Golden Drum also award Change Serviceplan 2 Gold, 3 Silver, and 2 Bronze, WienNord Serviceplan wins 2 Gold and 1 Silver.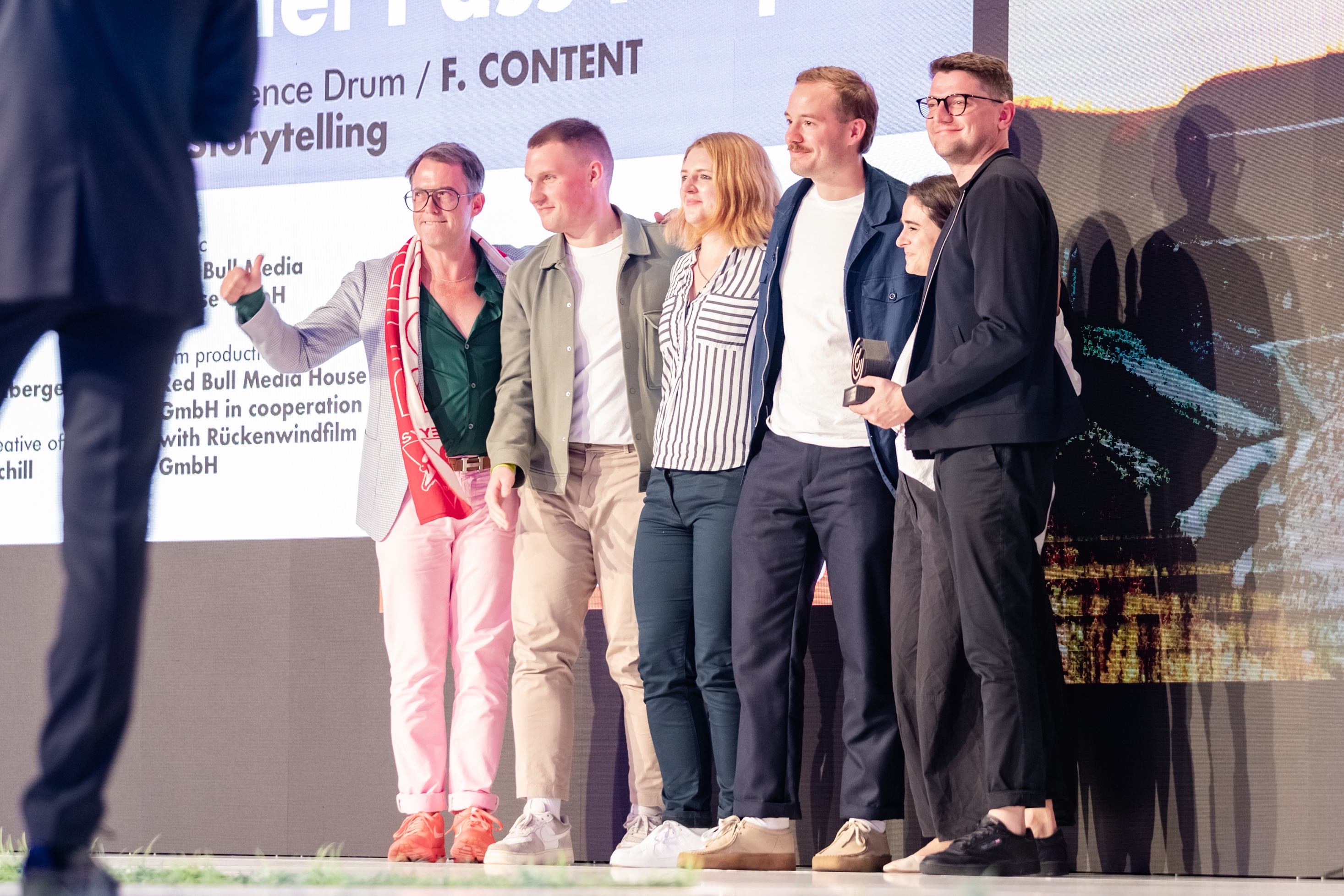 The Golden Drum Festival 2022 wrapped up with the Golden Drum Awards Show held on 23 September in Rovinj, Croatia. The juries' granted 31 Bronze Drum, 28 Silver Drum, 24 Golden Drum, and 9 Grand Prix across various groups and categories.
Change Serviceplan from Poland were ranked 2nd in Golden Drum's "Agency of the Year" awards, while WienNord Serviceplan from Austria took 6th place. Serviceplan Group came 3rd in "Network of the Year".
Change Serviceplan were awarded 2 Gold, 3 Silver and 2 Bronze for Polish Association of DEAF and 'Unmute'. The impetus behind the 'Unmute' project was the formation of the band 'Unmute', made up of deaf people and formed in protest at the exclusion of the deaf community from pop culture. Unmute came 3rd in the Polish pre-selection for the European Song Contest. Their live performance was seen by 3 million viewers, a historic culture-changing moment. Together with PZG, Change Serviceplan took a step towards removing the restrictions that exclude Deaf people. Watch the Unmute case film here: https://youtu.be/etnRMQmloIY
Creative Directors Janek Majle and Rafał Górski of Change Serviceplan commented: "We are very excited about the awards we won at Golden Drum Festival this year. However, the greatest success of the campaign is still the fact that with the creation of the 'Unmute' band, we have managed to turn public attention to the exclusion of the deaf community from pop culture, and allow them to exist in show business with the same rights as the hearing community."
WienNord Serviceplan won 2 Gold and 1 Silver Golden Drum award for Red Bull Athlete Dario Costa and 'The Tunnel Pass Project'.
'The Tunnel Pass Project' was a daring stunt featuring world-famous Red Bull Athlete and aerobatic pilot Dario Costa defying all odds to become the first person ever to fly a plane through a tunnel, set five world records in the process, and generating 1.7 billion euros in earned media. Watch 'The Tunnel Pass Project' case film here: https://www.youtube.com/watch?v=IkCl3iCoVUY
Christian Hellinger, Managing Partner WienNord Serviceplan at House of Communication Vienna, commented: "We at the House of Communication Vienna are incredibly honored by the fantastic reception of Dario Costa's awe-inspiring journey to set no less than five world records.
It makes us feel tremendously proud that together with Now Serviceplan we have been able to help Dario along the way by finding exactly the best suited brand partners for him to make the seemingly impossible possible. They brought the speed and the precision and Dario brought the guts. The success of this project gets us as high as Dario in his Zivko Edge."
Jason Romeyko, Worldwide Executive Creative Director Serviceplan Group and Golden Drum Hall of Fame member, commented: "I'm psyched and totally proud that the Serviceplan Group takes both 2nd and 6th place in Agency of the Year. First off, a huge congratulations and thank you to our clients! Above all to Dario Costa and 'Unmute' I am stoked that our company now starts to triumph at the Golden Drum. Both the awarded projects are examples of world-first ÜberCreativity that combines our many disciplines, cultures and talents. Having both our Polish and Austrian House Of Communication in the Top 10 agencies of New Europe is an immense source of pride. Our position as number 3 agency network is de facto number 1 independent network - a position I am even more thrilled about as it reflects our agility. To the jury – you have honoured us and motivated us for Golden Drum 2023! Hvala!"
The Golden Drum Festival was born in 1993 with a simple idea of bringing together creatives from different, back then often defined as New European countries. The festival wanted to inspire and empower creative thinking and action for positive change in many ways, shining a light on it through its competition and congress program. The Golden Drum Festival was chosen as one of the seven regional award shows included in WARC Rankings and is proud to be a part of Creative 100 and AdForum international rankings.
Since it was established 27 years ago, the Golden Drum has stood as one of the most visible crossroads of the creative, marketing and advertising professional communities in the European advertising space. It had a profound impact on the development of the industry, not only within the once so familiar New Europe but also beyond. Each year, with head-turning ideas competing for prestigious awards, it offers new proof that the specific cultural and economic-political milieu of the individuals and teams (in the regional sense) reflects significantly in their extraordinary creative contributions, not just recognized but well-respected all over the world.