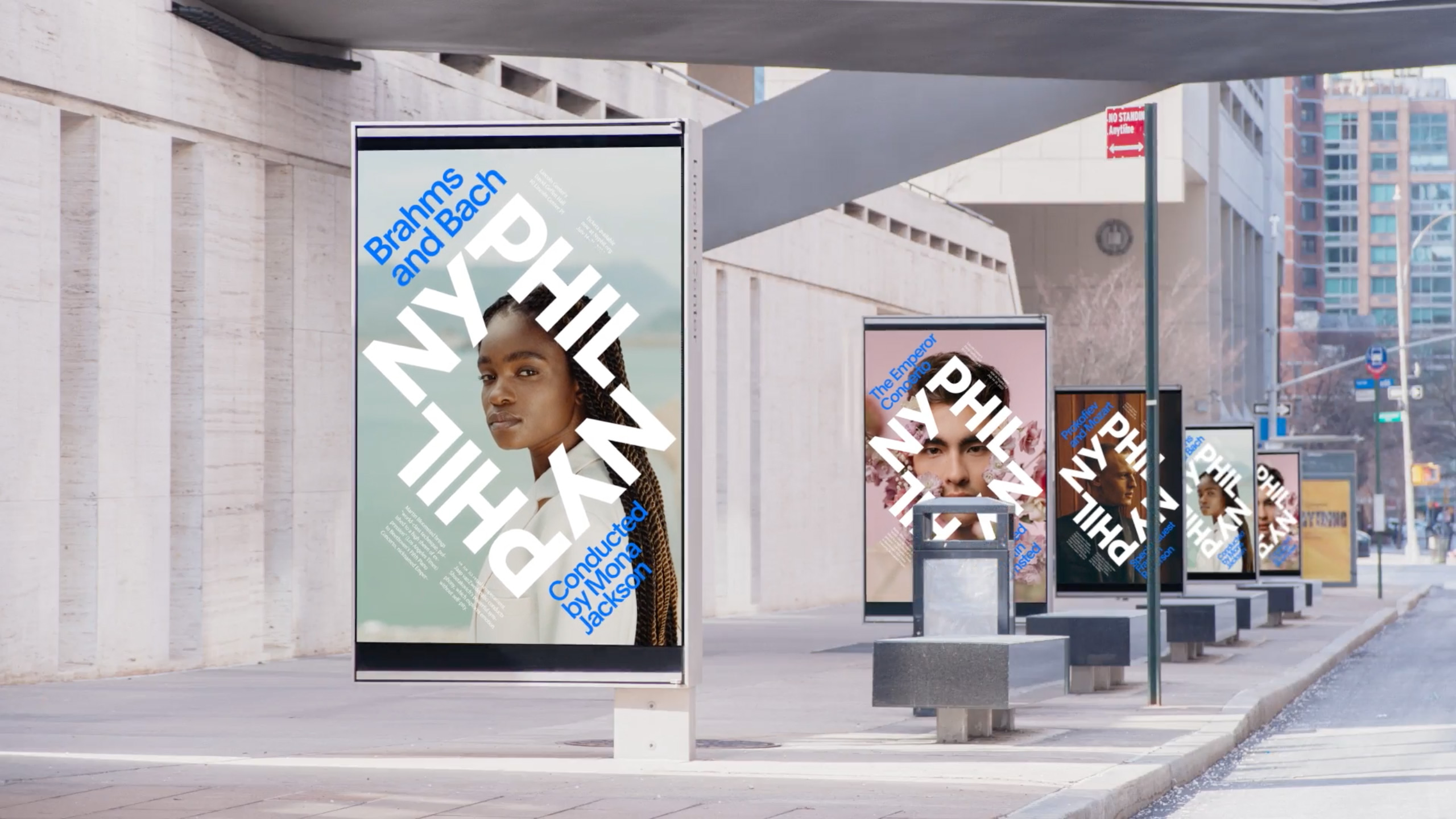 New York City is always changing and reinventing itself—and like the city that surrounds it, so is the New York Philharmonic. With an ambition to create a renewed relationship between the city and its Orchestra, Ogilvy is helping kick off a new chapter in the Philharmonic's history with a new visual identity. The identity launches as the NY Phil, together with Lincoln Center, prepares to return to David Geffen Hall this fall. The NY Phil unveiled plans for their 2022/23 season earlier this week.
With a newly reimagined David Geffen Hall, the NY Phil is turning its hall into a home for all music lovers. Its new home will allow people to see, hear, and experience the NY Phil from every possible angle by inviting the audience to surround the orchestra, enabling people to have a more inclusive and ground-breaking connection to music. The new logo and visual identity reflect this while keeping New York at its heart. At 65th and Broadway, the NY Phil is located at the heart of Lincoln Center, an iconic three block campus dedicated to the performing arts—a rare square inside the grid that is New York City, one that represents infinite possibilities. See the new visual identity here: https://bit.ly/3N9qiN9.
Marcos Kotlhar, Chief Creative Officer at Ogilvy New York said: "New York surrounds the Philharmonic, just like the audience surrounds the orchestra. We embraced these realities and made them the heart of the new visual identity. The logo highlights the rare square that the NY Phil calls home and reflects the experience audiences will have in the new hall. We also used the new logo throughout the system to place their renowned musicians and concerts at the center of the brand. We are humbled to have played a role in helping the NY Phil write a part of their story as we all look to the future together."
Deborah Borda, Linda and Mitch Hart President and CEO of the New York Philharmonic said: "The mark that Ogilvy has created reflects a modern and vibrant NY Phil, an organization that stands at the center of New York City's cultural conversation. Thank you to the Ogilvy team for their creative work on our behalf."
The NY Phil is a creative and artistic beacon, one that David Ogilvy was a passionate supporter of. As a member of the New York creative community, he dedicated his talents to supporting the arts, including serving on the Philharmonic's Board of Directors during the 1950s and 60s. He often reached out to leaders of competing agencies to suggest they consider sponsorship of the Philharmonic for their clients. In fact, in 1958 he wrote to 23 agencies, including to Norman H. Strouse who served as Chairman and Chief Executive Officer of J. Walter Thompson, see the letter titled 'Bernstein is Hot' here.