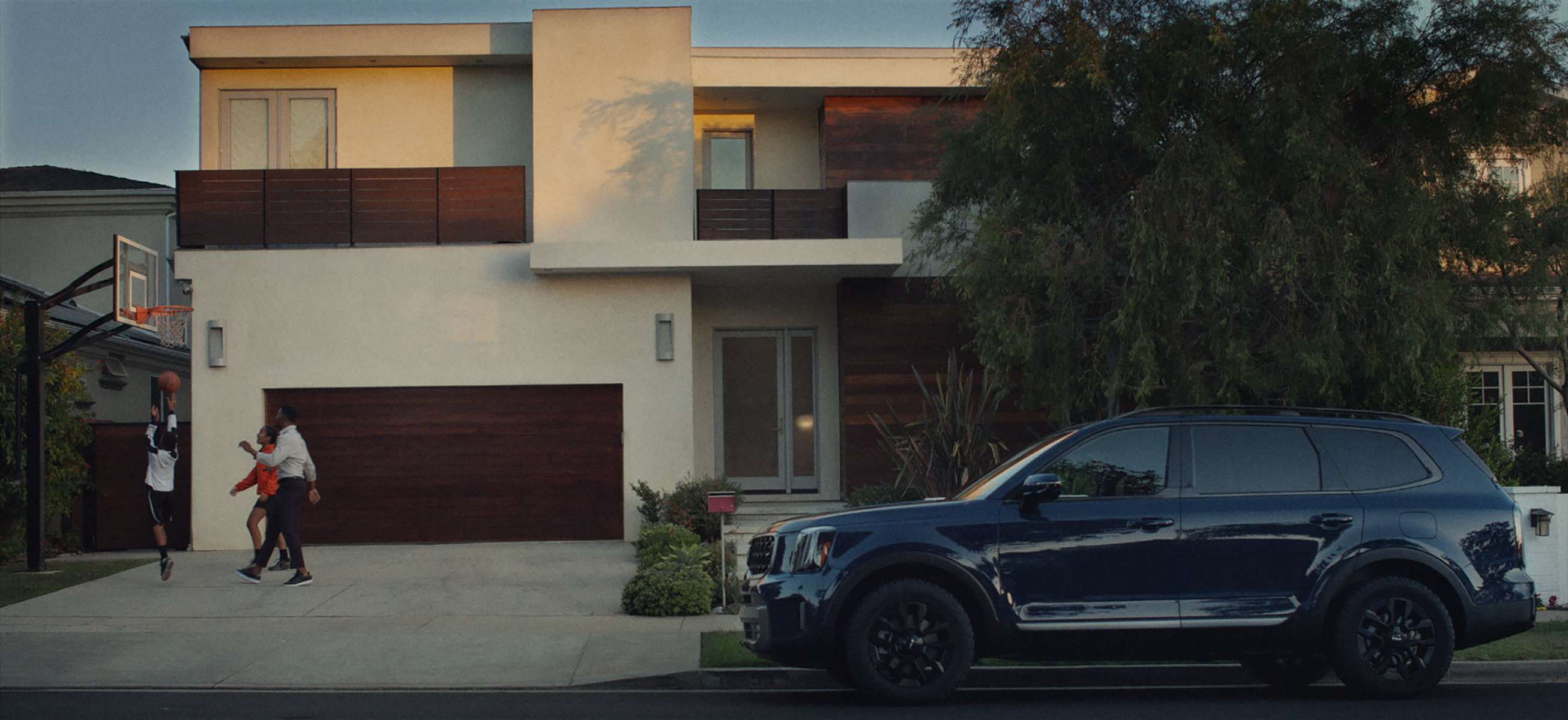 The driveway. Whether it was on your own home court or the neighborhood meeting spot where young ballers gather, shooting hoops in the driveway holds a collection of memories and lessons you can look back on for a lifetime. In the latest campaign for the 2023 Telluride SUV titled "Legends of the Driveway" by David&Goliath (D&G), Kia reminds us that the driveway is where the worlds of basketball and cars meet, representing the beginning of your legendary journey— whether in life or simply from the seat of your car. 
In celebration of their 16th Year partnership with the NBA, Kia reflects on the place basketball fans and players first fall in love with the game: the driveway. No matter who you are, where you come from, or how old you are, games on driveways are the character-building moments we can all relate to and it's where we find the Kia Telluride X-Pro in all its legendary performance status. The tool with the capability we need to go live a memorable life. Every day, driveways in America are creating legends on and off the court and moments of a lifetime. 
In the :30 broadcast spot, which went live on October 18th just in time for the NBA season tip-off, the creative opens with a series of hoops from an assortment of different homes and driveways. "HORSE game winners with their eyes closed", "dunks over yesterday's newspaper" and "free throws from the crack of the concrete" are just some lines inspirationally voiced over scenes of ballers of all ages and fan bases, shooting hoops from their driveways. The spot closes with the tagline "Here's to the Legends of the Driveway" as we see a young father and his two kids shoot their best shots.
"Kia is more than a sponsor, they are part of the NBA," said Ben Purcell, Chief Creative Officer at D&G. "As fans of the NBA, like their audience, they know where that first inspiration comes from— the driveway. We wanted to create a campaign that taps into the excitement and energy you felt as a kid playing some hoops after school which led to some legendary dreams for the future. To bring this to life, we worked with director Stuart McIntrye to send teams of documentarians across the country to capture driveways of all kinds. The beauty of this idea is that there's a truth we can all relate to. We applaud Kia for seeing the power of the idea and enabling us to do it justice."
Additional campaign elements include paid digital, OOH, NBA league/team site banners, terrestrial and steaming radio placements and paid social across all major platforms with :15 and :06 video cutdowns.